Friday was a weird kind of a day - one minute it was spitting, the next it was blazing sunshine. We did luck out most of the day weather wise, although we didn't get there until just after the park opened, so the ticket queue was mobbed, not helped by a power cut... Seriously, we have back-up lighting at work, surely a theme park would have back-up power?! Course the jakey family in front of us used this as an excuse to complain about the queue - I felt like saying 'You know you're going to
Alton Towers
right?'...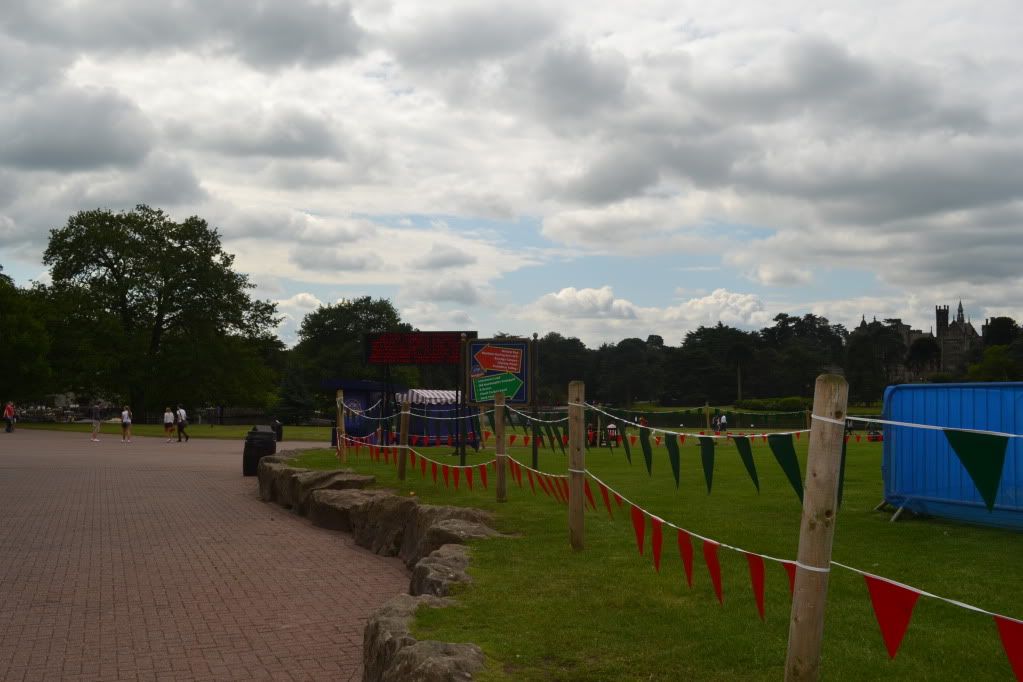 Guess which ride I didn't go on...?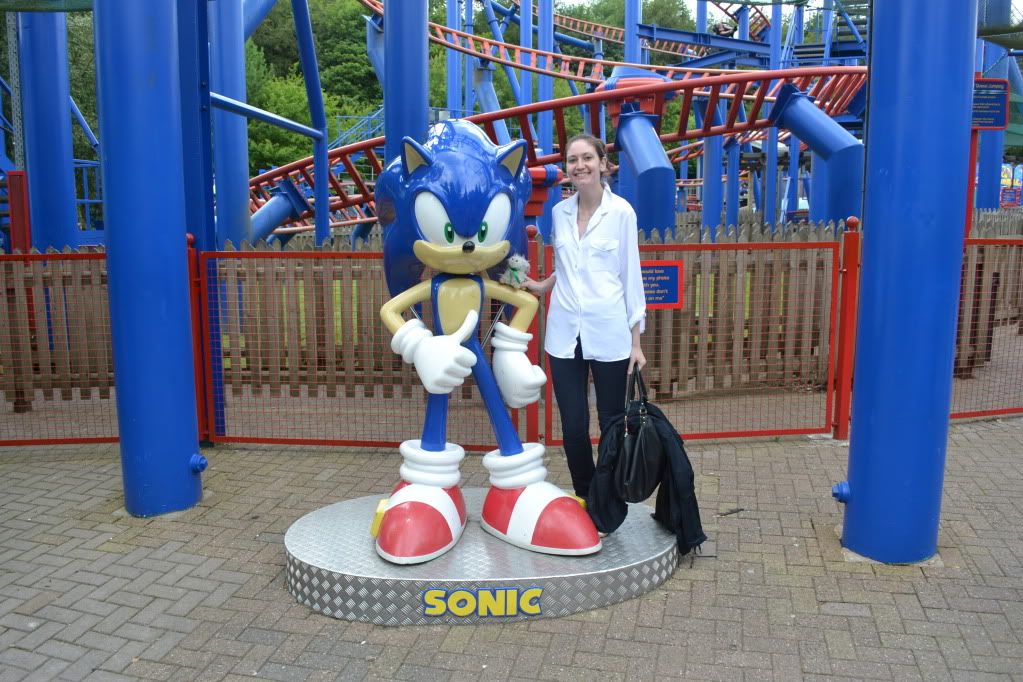 We got on to
Air
last, my fave ride, and as we were flying round it started raining. Quite an interesting added element to the thrill ride! Anyway by the time we got off, examined the picture (not good...) and bought juice, it was chucking down. Conveniently, we were at the total opposite end of the park from the exit, so it was a mad dash/hide among trees whenever the rain appeared to go off a bit. Half an hour later we were back in the car park with puddly shoes. Not too tragic - until we couldn't find the car.... Seriously, it took more than 30 minutes of wandering EVERY ROW (and meeting 2 other groups doing the same!) before we realised that behind a clump of trees was...another car park. And yes, there was the car. If God gave us brains (or the ability to remember LOT G) we'd be dangerous...
Well after all the excitement of 'losing' the car, we went to an
AWESOME waterpark
along from the hotel to chill out. You guys may not know this, but I live for fun swimming pools. A few weeks ago Sean told me that the shopping centre I turn off at to get to his place has a wave pool behind it, I practically dragged him there the next day. It was small but worth it. This place was legendary - plus being Friday night they were having an Aqua Disco, which meant the sound of Katy Perry thumping in your ears while flying down flumes - loving it! It was funny tho, I've never seen so many trying-to-act-cool tweens in one place, clearly it was the place to be in Stoke! (won't add that when I spotted signs for it on Thursday night I got so overexcited that Alton Towers was temporarily overshadowed, hehe)
If anyone knows of another British waterpark that can beat this one I'm all ears!
:)