Topshop hoodie
H&M cami
Mum's skirt from 1986
Charity shop sandals
Charity shop necklace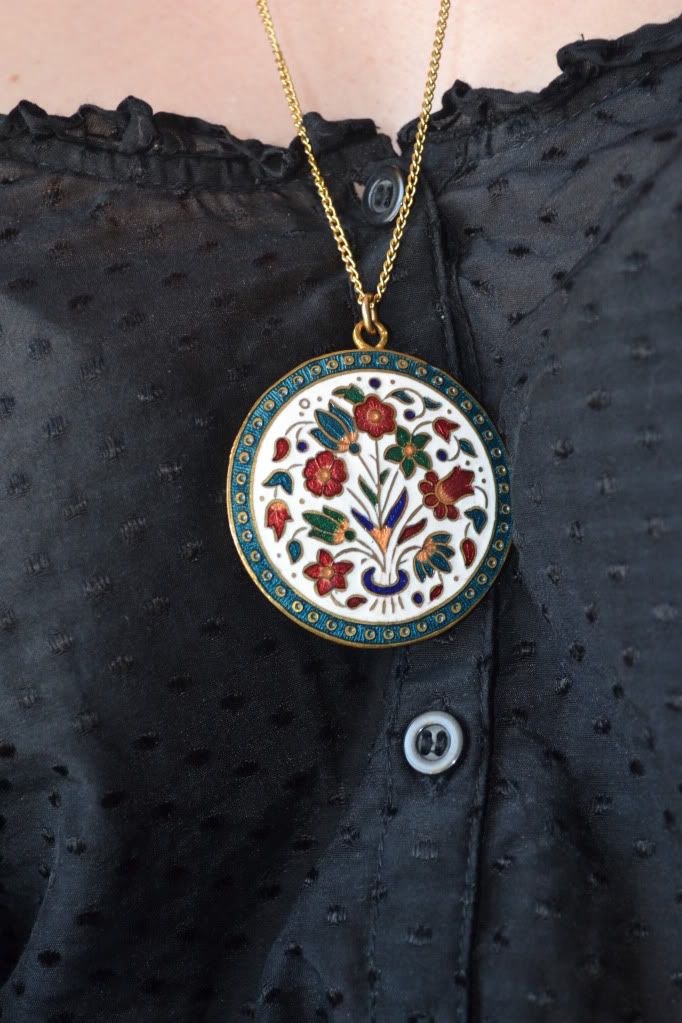 Sorry guys, super quick post today, gotta go help Sean find his way to my new flat in like 2 mins! Anyway this is what I wore to go shopping today - picked up some bargains that I'll be sharing soon! My hair is currently trying to make its way to being long again, its an arduous process, especially in summer time - its suddenly gone all hot and sticky here, looks like my hoodies from last week are resigned to the back of the door for now! So being one of these people easily brainwashed by colourful tv ads, I picked up some
Spin Pins.
Anyone heard of these? They promise to do the work of 20 bobby pins! Well I scoffed and bought some anyway. And would you know it, they actually work! Held my hair all day and even through part of my run at the gym - no mean feat for thick layered hair!
Btw I realise I sound like an advertisement - no-one has paid me to say this stuff, I'm just not easily impressed usually!
Right I'm off to soak up the last rays of the day, have a good night everyone!
:)