Well here we are on the way to Alton Towers. We drove a couple of hours then stopped for lunch, but by the time we were on the road another hour or so we were both falling asleep (not good for driving!) so we stopped and got some fresh hair and generally faffed about taking ridiculous pics for ten minutes - this method actually works, we were all refreshed and made it the rest of the way no bother! My ability to just conk out in the middle of the day is not so good though, if I make it to being elderly I think I'll just spent all my time sleeping on the sofa....
Blouse - inherited from Granny
Jeans - DP Tall
Shoes - Topshop (wore these like 3 days in a row...)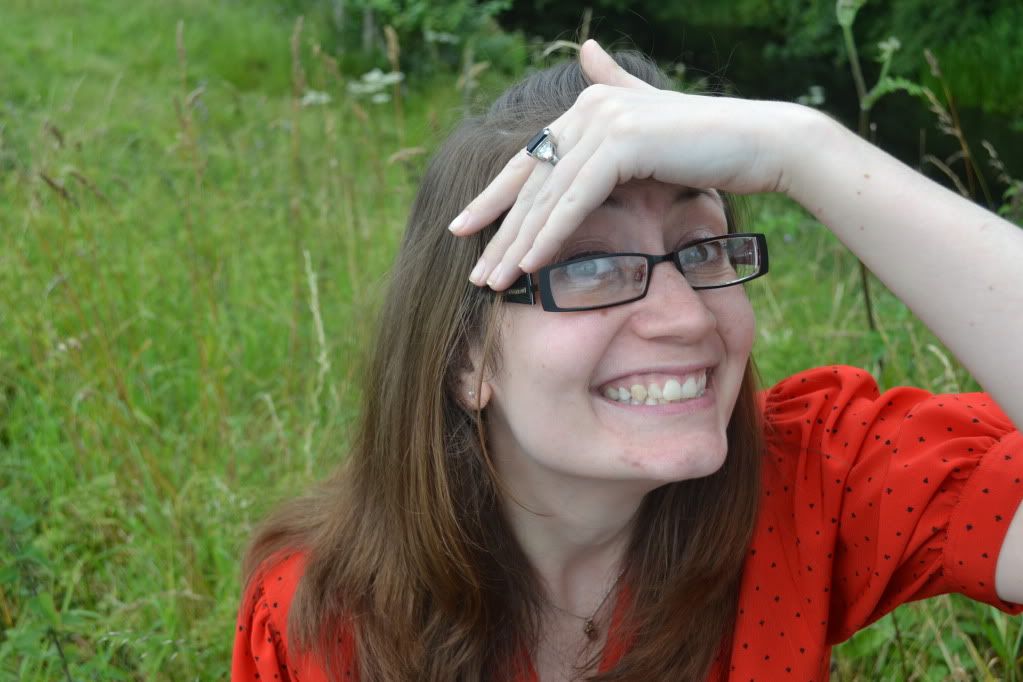 Of course Red came along too!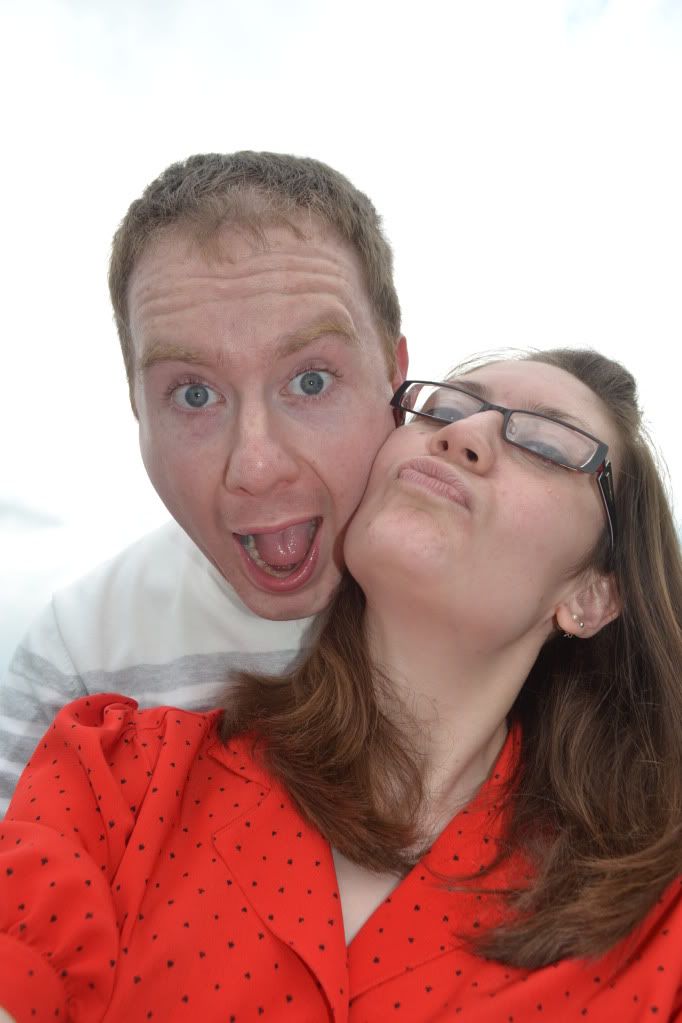 Being mature is not our strong point... Plus Sean is now older than me (he gets that title for exactly 13 days between our birthdays!) so he should know better!
We made it to Stoke around tea time and found a cheap B&B and some pub grub, so we refuelled then watched rubbish on tv, before attempting an early night in preparation for our day of FUN on Friday. It was an adventure for sure...Details tomorrow!
:)