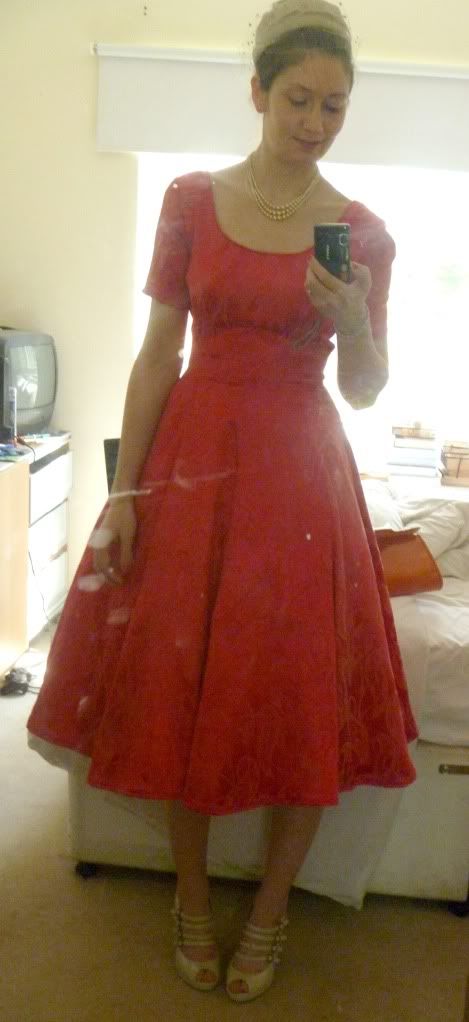 First of all - here's the dress! Unfortunately, try as I might, I could not get a decent pic of it all day, so you may have to use your imaginations a bit! I wore it with
this hat
I got from Etsy and it went perfectly - the seller was amazing too, it was posted so quickly at my request!
Me and Sean after the ceremony - hardly saw him the whole day since he was on best man duties but managed to sneak a nice pic of us when he finally arrived at the reception venue! (I hung with his friends at the church then afterwards we ate cereal bars in the car and I navigated us perfectly to the hotel - this was pre champagne of course!)
Don't the guys look smart? (eh well, dress wise!)
The favours were funny shaped thingies that were to something do with New Zealand...we found better uses after a glass or 5 of free alcohol...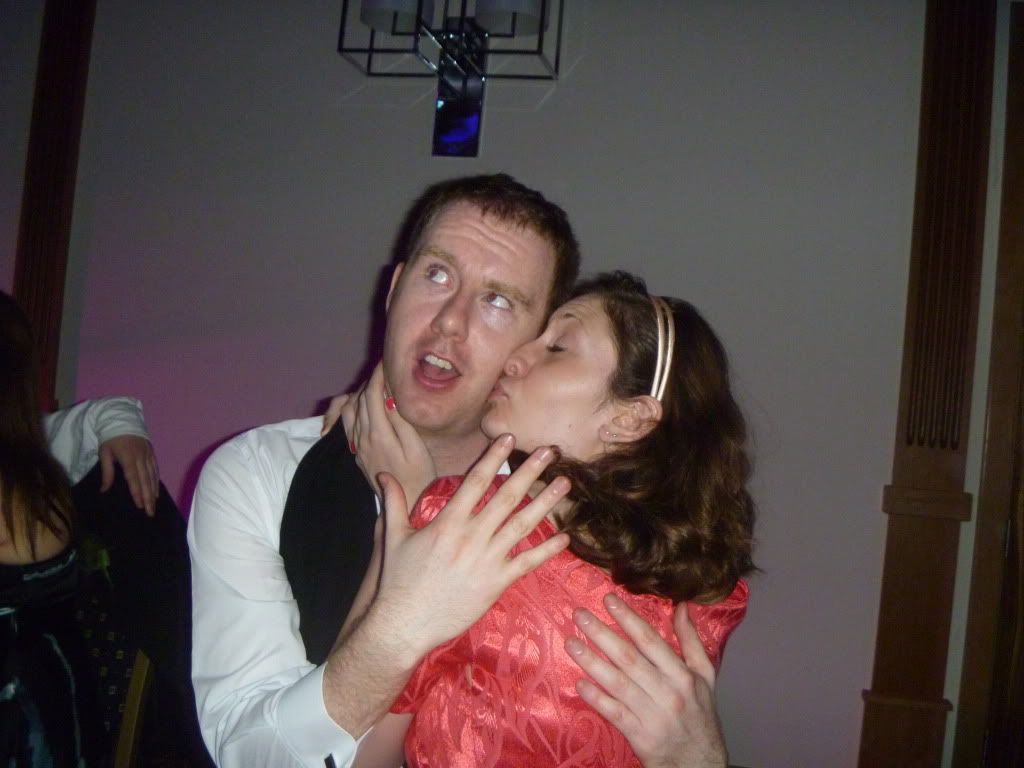 Got a bit steamy later on!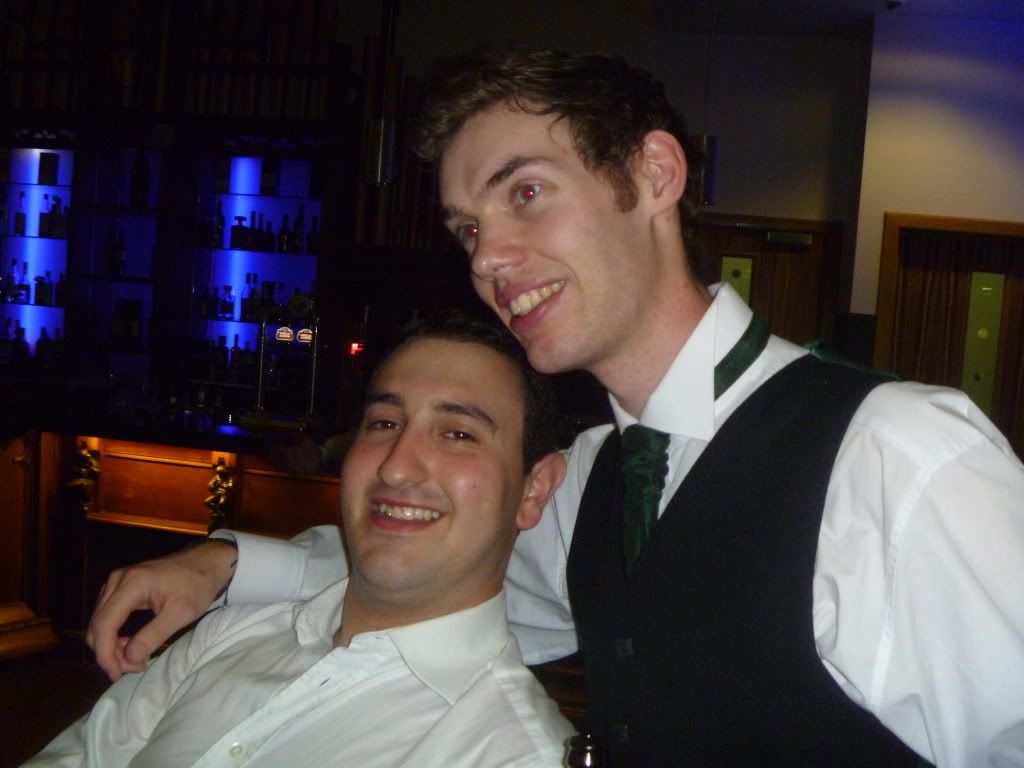 Annoyingly none of my pics of the couple turned out, so here's the groom on the right, you can make up an image of the bride! (she was wearing a standard fitted ruched ivory dress if that helps!)
Later on, when much drink had been consumed and we were kicked off the dance floor, instead of going to bed we had a few more drinks and my phone txting switched itself to Dutch somehow. Probably for the best...
Hope everyone's having an awesome weekend!
:)