Here's my birthday outfit! Well technically its my last-day-of-being-25 outfit, since we went to dinner and a movie on Saturday night, and I always hear that plan as 'you get to dress up all pretty'... I'm entirely in thrifted gear here too, seem to do that unconsciously a lot. Fun story about my bag tho - my gran got it to go to my mum's wedding, which was exactly 3 years before I was born (happy anniversary for my parents!). There's also a good chance she didn't use it much after that cause it's in fab condition. Love clothing with a story!
Blouse - charity shop
Vintage skirt - charity shop
Slip - charity shop
BN Nine West shoes - charity shop (£3!)
Bag - inherited from Granny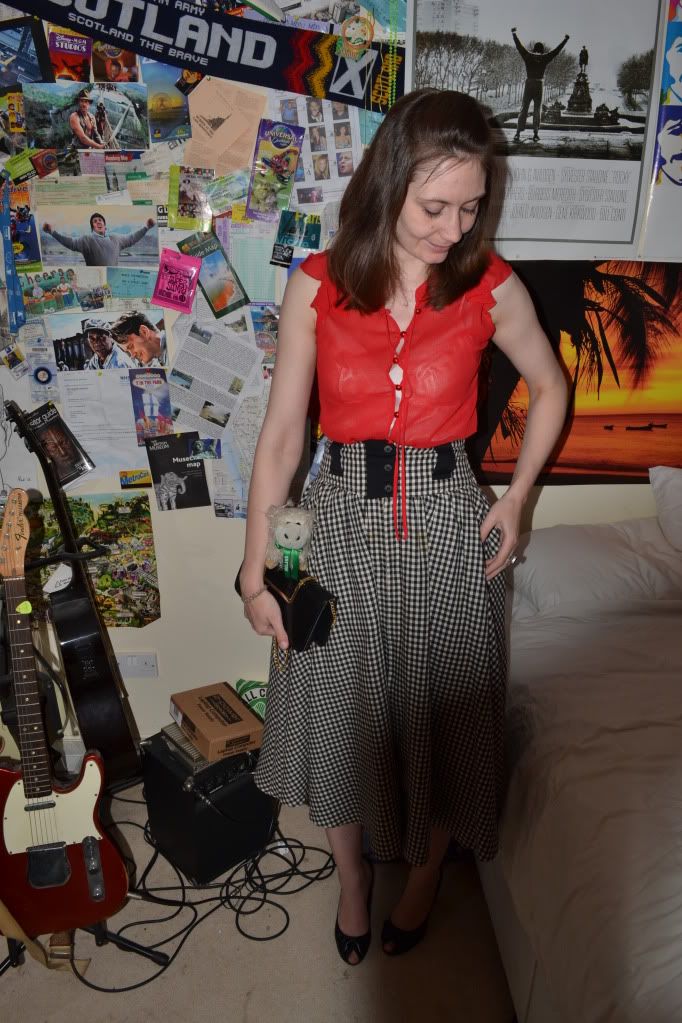 Thought these pics were kinda cool so left them unedited.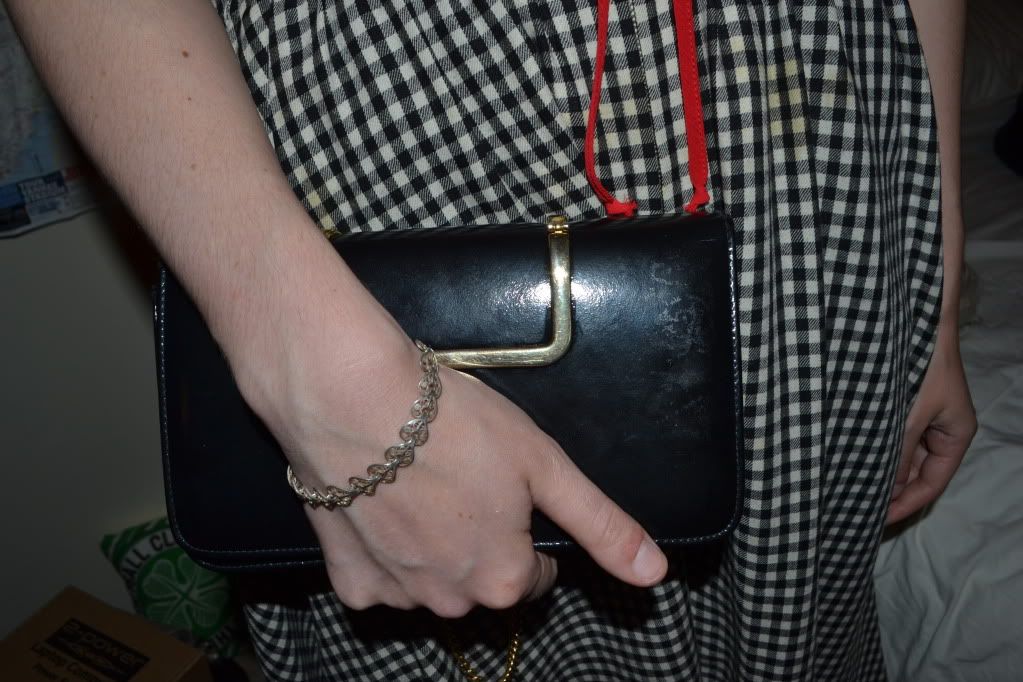 Bracelet was also inherited, from my mum this time - you'd never know I was careful with the pennies would you?!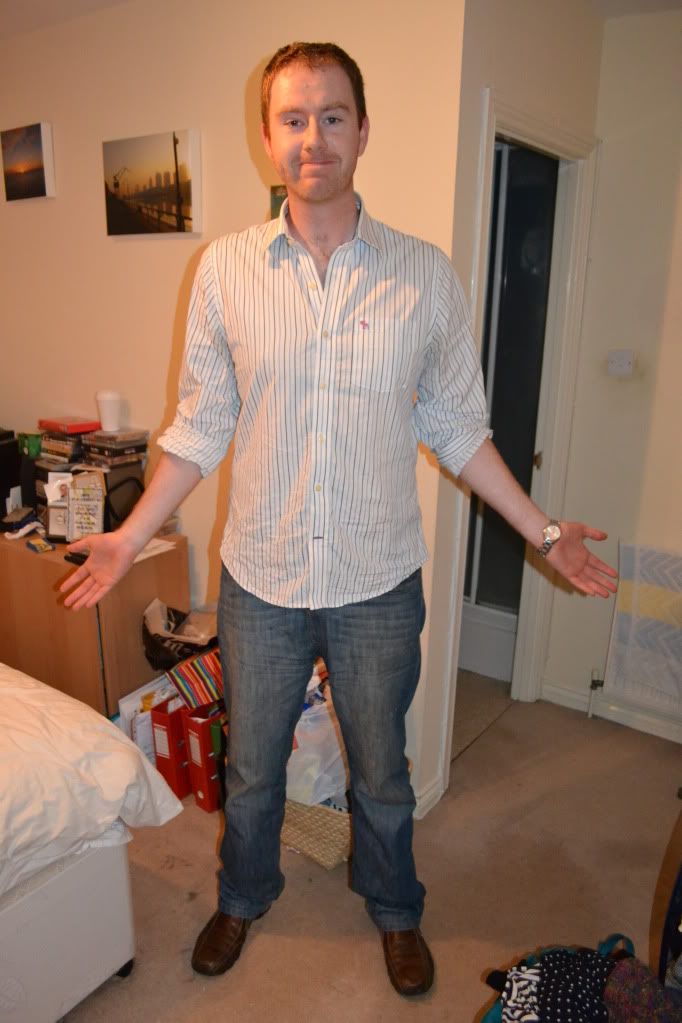 Sean wears an Abercrombie and Fitch shirt, his fave (and possible only pair of) jeans and his Jim face...(we love The Office a bit!)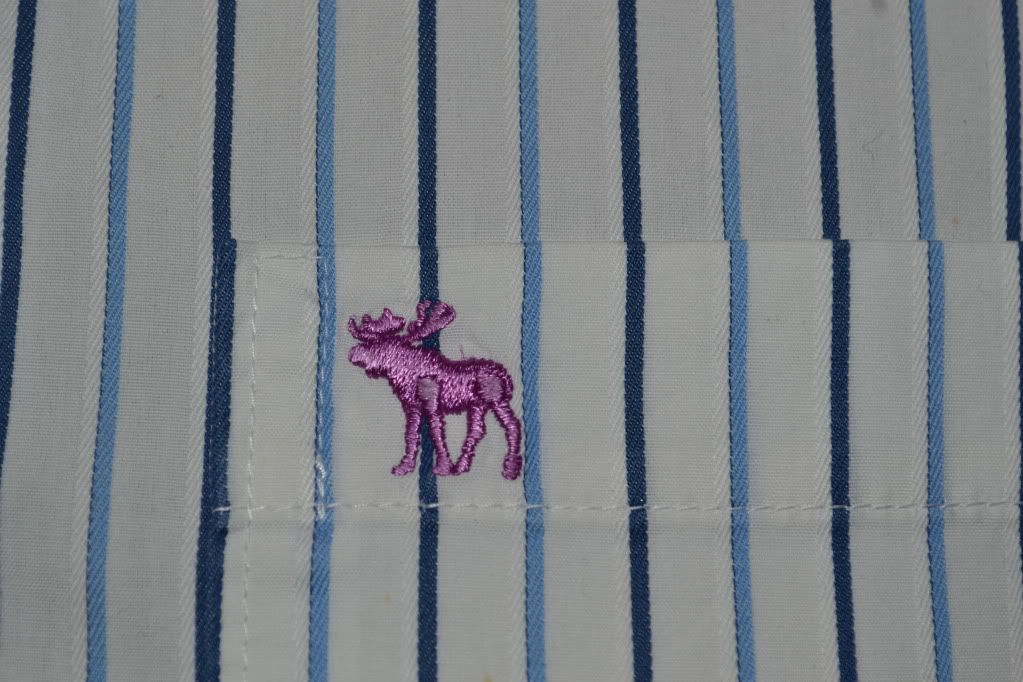 The shirt has a REINDEER on it!
Red didn't fit in my bag and therefore couldn't enjoy Italian food and 'Beginners' at the cinema...He was gutted obviously.
Ok I'm done with the birthday talk, I'm off to plan some 'mature' activities for the next 2 days - starting with eBay selling, ugh my fave...
:)