Last week my friends and I had a kind of 'mini reunion' night out - we (sort of) grew up together then ended up apart, despite the fact that most of us live pretty close to each other! Lately though, life has been getting in the way, so when my friend - who does actually live a fair few miles away (stripey tshirt, one of my oldest friends, aww!) - decided to come up for a visit, we thought it only fitting to have a random get together. And if life has taught us anything, it's that random nights are best enjoyed with vague plans and a good camera...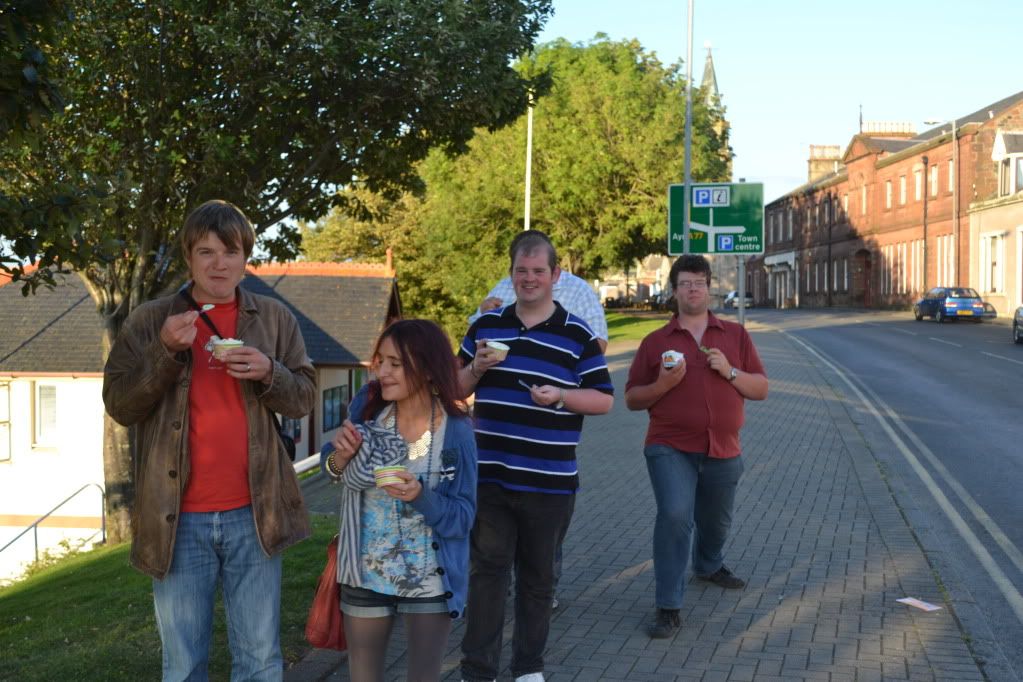 Had a pub dinner in our local, then got ice cream and headed to the beach...
...where Frankie decided to casually stroll into the water, worrying her fiance but inducing open mouthed hysterical wonderment in the rest of us...
...gotta love some nonchalant sea strolling!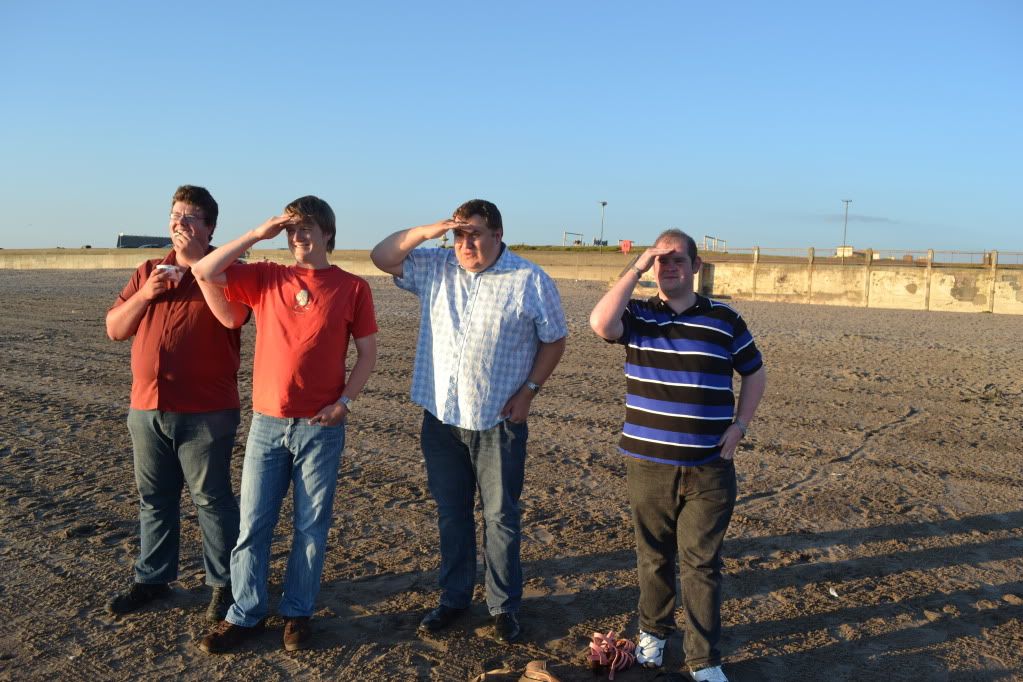 We were less insane and kept watch from the beach!
Ah the posing starts!
I got sherbet, my photographer friend got a nice silhouette shot...
...then we went up to the old bandstand and did some dancing. John and I were doing great until we each realised that the other didn't actually know how to waltz and foxtrot...
...so we moved onto more random posing - I shouted 'Superman!', Frankie 'Shaun of the Dead zombies!', we're all about the mixed messages...
...so Moffat taught us 'planking'. Starting to realise how ridiculous we are... What's that God? Oh right, I'm 26!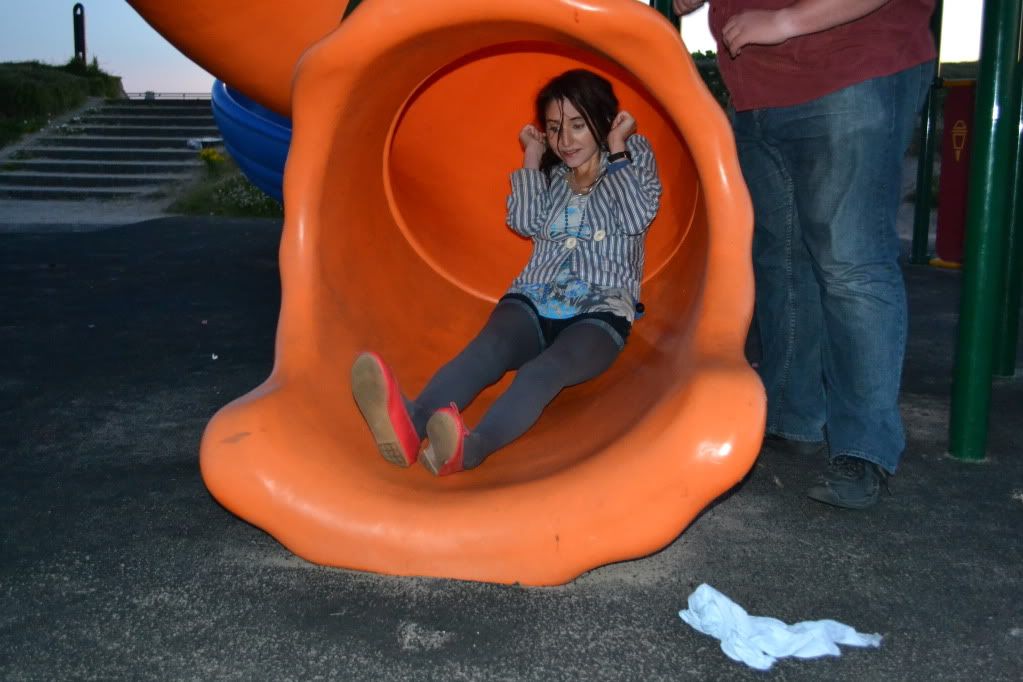 Inevitably, there was a park...
...and another go on the 'ride' that had me on the verge of puking on New Year's night...
...followed by the ultimate 'plank'!
Not sure I'll be indulging any time soon! Although I did manage more ice cream tonight - it's true, I hang at Mother's place more than mine, my flat is boring and in need of dusting though...
Happy Thursday!
:)